Mission Statement
Our Mission Statement
The mission of the CTSRC is to support CTDOT in developing and maintaining a state-of-the-art crash data entry, collection, and safety analysis system. The goals of the Center include 1) development of efficient tools for the collection and analysis of crash data 2) tracking, documenting and researching safety improvements and needs in the state 3) researching and developing outreach programs to target Connecticut specific/identified safety concerns 4) developing custom training and early intervention programs to assist law enforcement in collecting uniform, timely and complete crash data, and 5) conducting transportation safety research that has state, national and global implications and applications.
Message from the Director
A word from Dr. Eric Jackson
A new year always begins with a look back at all that transpired in the previous year. Transportation safety in Connecticut in 2018 was met with the same major challenges; pedestrians, distracted drivers and impairment. Pedestrian safety has become an all too common challenge for our state. November, December, and January have historically been our worst months for pedestrian fatalities. In 2017, the Center kicked off a major pedestrian safety project to look at high crash intersections in the state and found that many pedestrians do not follow the rules of the road and are engaging in risky behaviors. However, the same can be said for drivers. The CTSRC partnered with the CTDOT and Connecticut Public Broadcasting to assist in a documentary on distracted driving called "Three Seconds Behind the Wheel". It was a startling view of the private world of a few drivers who volunteered to have their every trip recorded via dash cam over 6 months. Not only is driver distraction a major issue, but Connecticut is now dealing with one of the highest rates of impaired driving in the country. While always a focus, there seems to be new challenges facing altering these behaviors. In 2018, the Center obtained funding from UConn and CTDOT to build a world-class full-scale driving simulator. This tool will be used to research and implement new technologies and policies to help prevent crashes from occurring in the future.
As we look ahead to 2019, the CTSRC will continue to look for ways to change public perception and alter these risk-taking behaviors. We will look to law enforcement for support and a fresh perspective on how to stop fatalities on our roadways, while also supporting CTDOT in their safety programs. The CTSRC made major advancements in the deployment of the Roadway Safety Management System. The first two modules of this system, Network Screening and Diagnosis, were released for use by the CTDOT. This is the first step of many to provide the CTDOT the ability to conduct a full safety analysis using the Highway Safety Manual methods. This effort will conclude in the summer of 2020 with a fully functional tool to enhance safety planning for Connecticut
We look forward to expanding partnerships and addressing the key safety issues that impact the quality of life in Connecticut!
Sincerely,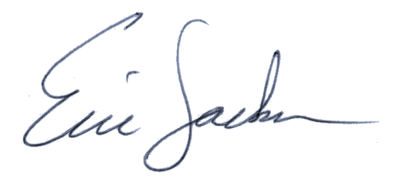 Eric Jackson, PhD